Zen Ed Academy (Start Today!)
Unlock Full Access To All The Academy Courses, Community Support & Ongoing Weekly Practice
REVEALED!
The 3 Deceptive "Truths" That Are Keeping You From Stepping Into Your Power And
How To Clear Out The "Unicorn Poop" So You Can Finally
Become The Metaphysical Badass You Really Are
(Even If This Is All New And You're Not Sure WTF You're Doing)
YOU WERE LIED TO!
All You Want Are Answers!
You want to know why you're different from others.
Why you can hear, see, or sense things that most people can't.
Why you know things when nobody can explain how you knew them.
You see the world differently - which is both awesome and scary AF.
So you try to find those answers in a tarot card reading or through meditation…
Or reiki, or manifestation, or ayahuasca, or a million other things…
Some of them are AMAZING but…
nothing ever seems to last very long.
Soon you feel like an answers addict - looking for the next hit - and being told you can have it but it's gonna cost ya.
Or that you've got to "raise your vibration" or you always have a chakra blocked no matter how much cleansing and balancing you do.
Your friends and family look at you like you're crazy and wonder when you're gonna grow out of this "phase".
Except it's not a phase.
It's the REAL you.
The magical you!
And it's glorious beyond measure... but you can't figure out who to trust and who is full of shit. #unicornpoop
Tbh, you're tired of trying.
There's so much rainbow vomit and spiritual frosting on the "love & light" train that you just wanna get OFF of it already, for fucks sake.
Maybe your spiritual mentors have told you things like:
You can't develop gifts. You have to be BORN with them.
It's satanic devil worship and you're damned for all eternity if you practice magic
You should just "know"... everything about everything instantly without any actual learning or educated guidance whatsoever
We call complete and utter
BULLSHIT!
on all the above and we'll tell you why.
Keep reading…
"Truth" #1: You can't develop gifts. You have to be BORN with them.
If you're not born with level 11 intuitive super powers then you're broken and can never, EVER get into The Kewl Kidz Club.
We totally understand how it makes some people feel super duper kewl to be "born" with "SpEcIaL pOwErS". Everybody likes feeling special, right?
#FoSho

But here's why this is bullshit:
Intuitive powers (Yes, ALL of them) are a function of the mind! As a function of the mind, they can be trained like a bodybuilder trains those sweet peachy glutes.
What the Kewl Kidz won't tell you is that we're ALL born with instincts (thank you very much animal brain).
We ALL get hunches or a gut feeling about something. (I just *knew* I should've bought Amazon stock back in college...or HOLY SMOKES...I would've totally been in that heinous car wreck if I hadn't had the weirdest feeling that I should wait for some reason.)
The problem is that most people get into the habit of dismissing these magic super powers as they grow up.
You might (read: TOTALLY and most definitely will) surprise yourself with what you're capable of once you start training your mind to pay attention instead of dismissing them.
"Truth" #2: All of this metaphysical stuff is satanic devil worship and you're damned for all eternity if you even THINK about it.

If we had a nickel for every time we've heard a variation on this theme from the awesome people we work with, our net worth would rival Jeff Bezos and Bill Gates. #realtalk
Why it's bullshit:
We get where it comes from - (constricting fears, doubts, and insecurities) which is why we know there's literally no way it could be true. Most of the time, when people use this one, they've mostly been shut down from playing like a child, and don't think it's safe for anyone else to play either. Plus, they don't understand how the whole "heaven/hell/God/Satan" thing works… or even what it really is.
Joseph Campbell talks about the Hero's Journey that includes a cave where we face our fears and do battle with our demons then emerge into the light to share and teach others.
When you take away the cave, there's no path to the light.
If we can face our fears and "demons", we can create more light in the world.
If we can't even go there, we can never rise from the depths to become our greatest strength.
It's easier to believe things are out of your control and in the hands of some otherworldly deity than to believe that you ARE the creator, YOUR energy is magic, and you have what you need INSIDE to find the path that works for you.
But we also know that it's a very REAL fear in the minds of those who believe it. Most of the time it's a mask or a cover for an underlying issue that needs healing and/or clearing.
"Truth" #3: You should just "know"... everything about everything instantly without any actual learning or educated guidance whatsoever
You didn't pop out of the womb as an expert in everything. You didn't just KNOW how to walk... or talk... or potty in a toilet... or drive a car.
Why this is bullshit:
That's not how life works. #science
You had to learn how to do all of those things. And you probably sucked at them when you first started out.
But that was totally ok because that's how it's supposed to work.
You learn by watching others, asking questions, getting feedback on things you could do differently to get a better result.
And, before you know it, those things are second nature.
It's the same process with your gifts.
You might have raw talent...but you have to consciously build and shape that talent if you're ever going to improve.
You have to learn how to do it and practice until you become the master of your destiny.
Raw talent alone can't reach the full potential of everything it could be without this necessary process of learning and growing.
We can't tell you how many times people have come to us, frustrated beyond belief with how limited their growth has been despite their best efforts.
We can totally relate. We've both been there for sure.
Most approaches either have the cool intuitive techniques but lack the foundation of self growth to stabilize it.
OR they have the self growth foundation on lock without a clue of what to do with quickly evolving intuitive skills.
The truth is - intuition and self-growth work better together.
Think of it kind of like the yin and yang, the divine masculine and the divine feminine, sushi and sapporo…
They both bring something special to the table - but it's the UNION of the two that makes it work as a whole.
Once you find the right balance of mysticism and science that's perfect for you, everything changes.
You can finally rest easy with clarity about your unique gifts
and the confidence to step into your place in this world.
You will have the tools necessary to help both yourself and those you were destined to help.

You will be clear and free of the toxicity from your past and you'll be braver for having done the work to clean all that shit out for good.
Sound too good to be true? It's not.
We've worked with thousands of clients, just like you, over the last several years so we know that our method facilitates genuine, fast, lasting, transformative shifts.
But we're not here to convince you that this will work for you.
You have to make that decision for yourself.
Only YOU have access to the part inside of your mind
that knows if this is right FOR YOU.
And, we're sure your bullshit meter is working pretty damned well. #fact


All we ask is just a few minutes to listen to a story or two before you decide.
Story 1 (Jane's Story):
One of our clients - we'll call her Jane - heard about us from a friend of hers and the first thing she thought was...
"If these people are all full of love and light crap, I'm out."
Jane was looking for something tangible and real that would help her understand why she was seeing spiders on her ceiling when they weren't really there.

We helped her to understand that first off she wasn't crazy.

Then, for the rest of the hour we spent together, we helped her understand how and why her mind was working the way it was for her, and what message that imaginary spider was showing her.

Since that session, Jane now has us on speed dial whenever she has ANYTHING in her life that just doesn't make sense.
Story 2 (Jena's Story):
We helped another client - we'll call her Jena - to uncover and work through a root issue that held her back from launching her metaphysical business for 5 years.

She said that 1 hour with us was better than 10 hours of the traditional therapy she'd done. She launched her business within 2 months of that conversation.
Story 3 (Jean's Story):
Another client - let's call this one Jean - grew up in a household full of severe mental, physical, and emotional abuse. She was at a point where she was looking to end the pain permanently.

Within 6 months of working together, not only does she have a purpose to live for, but a passion that nobody will ever be able to take from her again.

AND, she knows how to handle any of the bullshit attacks that anyone else might throw at her, because we've given her the tools and techniques to stand strong in what's right for her and be her own champion.

She also has a much better selection of people that she surrounds herself with, and knows how to spot bullshit from 100 yards away.
In her own words...
"They've LITERALLY saved my life."

That's what Zen Ed Academy is all about.
Up to this point, Your mind has been doing it's best to protect you and keep you functioning, but it's hasn't had the right direction or answers to LIVE in a state of peace.

You haven't been SAFE enough to explore and develop your gifts.

Your brain has been using all the resources you have to run on survival mode.

NOW is the time to allow your brain to work for your best and highest good. It's time to start thriving in the full glory of all that is already within you.

Now is the time to get the answers you've been looking for without being made to feel like a spiritual dumbass for asking the questions.

We are on a mission to clean up the unicorn poop and fairy vomit with the awesome-sauce of magic AND science to help metaphysical badasses like you get past the BS and finally step into your unique power.
What is Zen Ed Academy?
We're FIGHTING BACK against lost fairies wreaking havoc and unicorns running amuck. We do love them both, but... sometimes they drink so much love & light they puke all over the carpet, which is super hard to get out. #NotPretty
It's both middle fingers raised up against the fake ass bullshit systems that cover insecurity and jealousy in rainbow sprinkles then claim to be #WOKEAF
It's a skill set that will enable you to become the answer you've been looking for and join the fight for spiritual substance.
Here's what is waiting for you when you join our tribe today: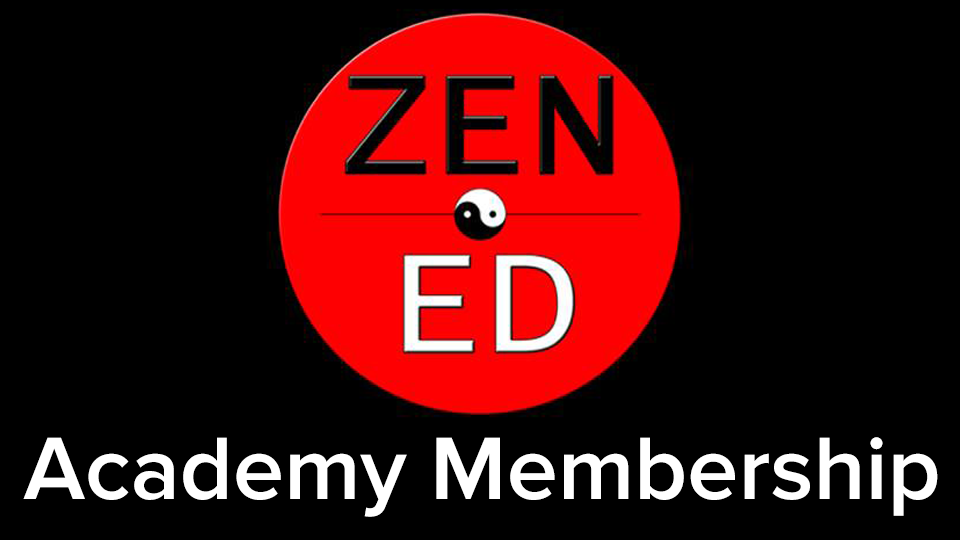 A Rock Solid Community
Tired of walking your path alone? Come join our Zen Head Facebook community where you can chill with like minded magical badasses ready to support you with ANY challenge you face. FINALLY, a non-judgmental safe place you can call home with REAL support for your growth! We're more than a tribe - we're your chosen family.
Access Our Brains On Tap
Have Questions? Not Finding Answers? (We've All Been Lost In Google) Get Instant Access to Ask David & Heather Any Question In The Zen Head Facebook Group
Some Testimonials to Prove it Works for Real People
"Way More Than Just Your Average Teachings"
"Why I Joined Zen Ed Academy: I watched a couple of your YouTube videos, and felt what I described above! The price options you made available allowed me to try it out.
What I Found: I absolutely love the comprehensive perspective, and compassionate teaching style! I love that you take into consideration the well being of the student, and how that can impact the quality of the knowledge gained.
Why It's Worth It: This is more than an investment in a simple course. You will find support here, and way more than just your average teachings! You will be supported in the process of your learning, and you will grow as a person! Go for it!"
Jennifer Johnson-Blakey
- (Zen Head) Zen Ed Academy Member
"Healthy Brain Diet"
"absolutely loving your foundation series in #ZenEdAcademy Definetly a healthy brain diet. yo, pulling all of my crap out of the closet and growing. Good times. its deep, and so real. Thank you guys."
Cheryl Ellis
- (Zen Head) Zen Ed Academy Member
Lessons Like These:
Courses Included with Purchase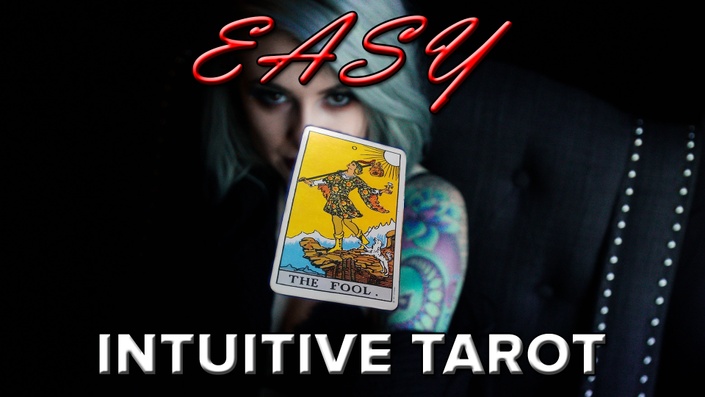 Easy Intuitive Tarot
Learn To Read Tarot Intuitively In As Little As 3 Hours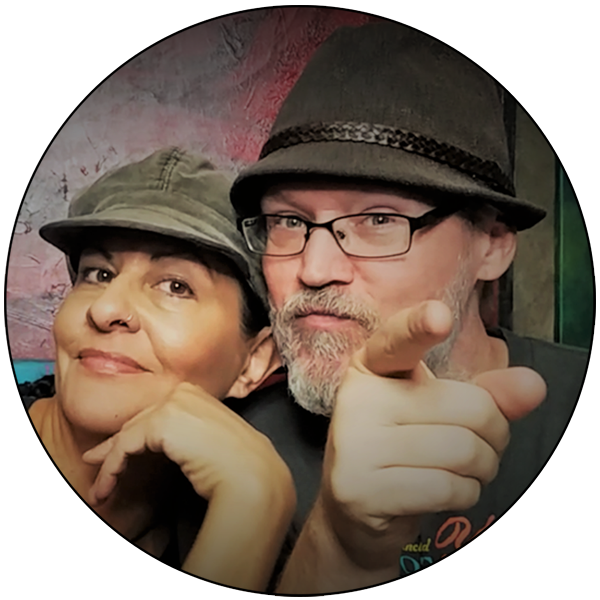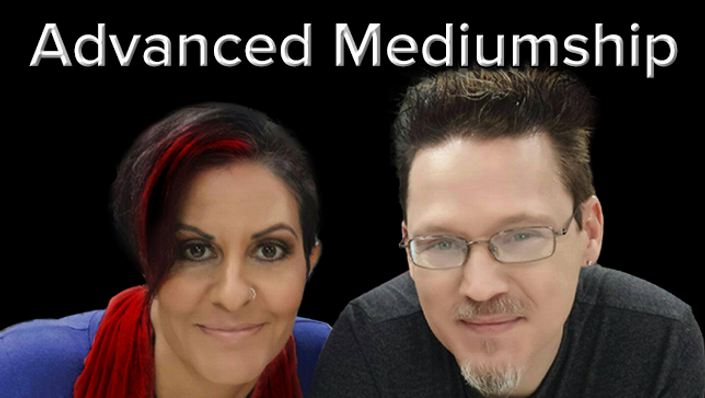 Advanced Mediumship Training
My Skills Bring All The Ghosts To The Yard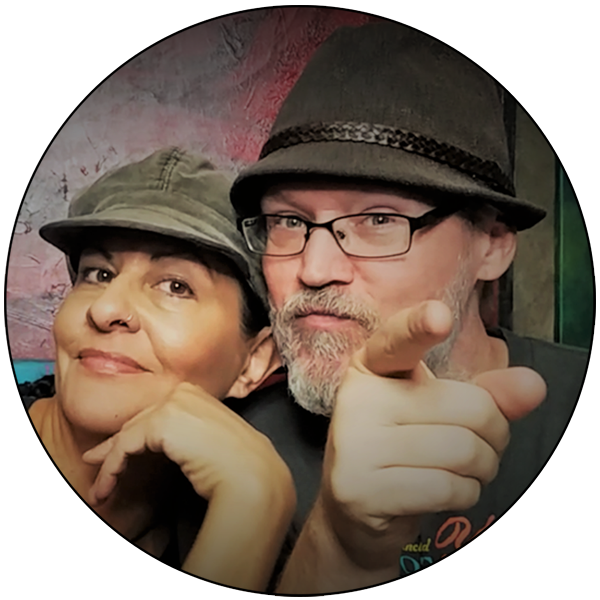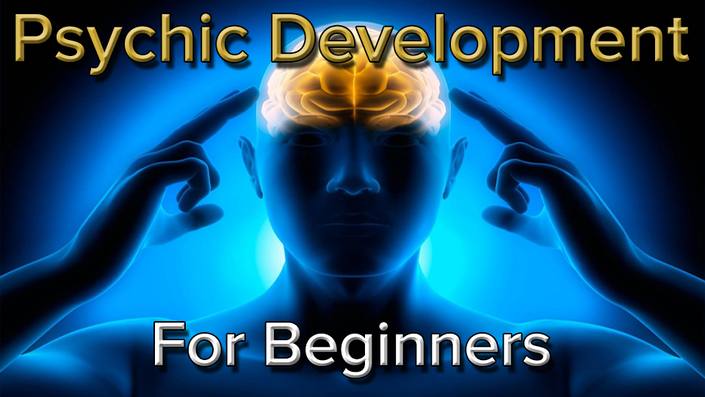 Psychic Development For Beginners
8 Simple Steps To Psychic Development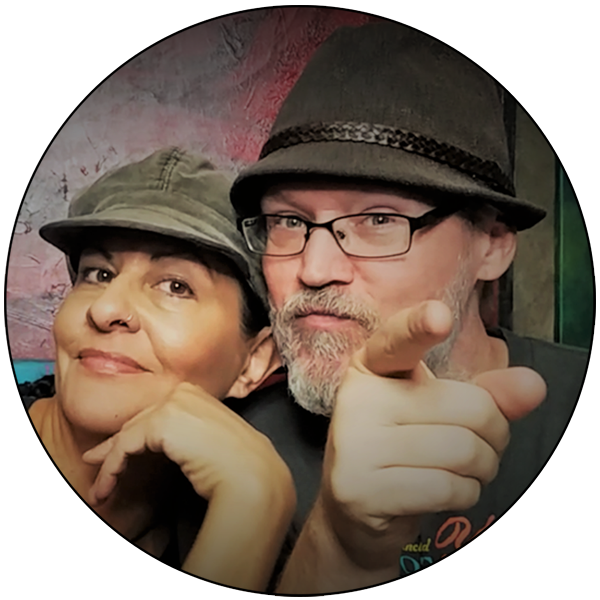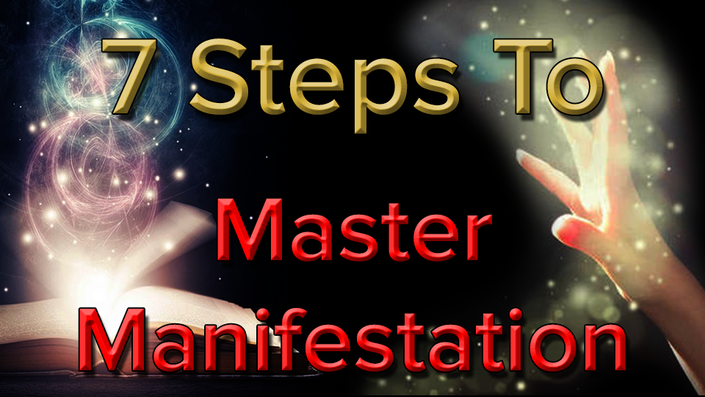 Manifestation Mastery
If You Want To Manifest Like A Badass! Master Manifestation in 7 Hours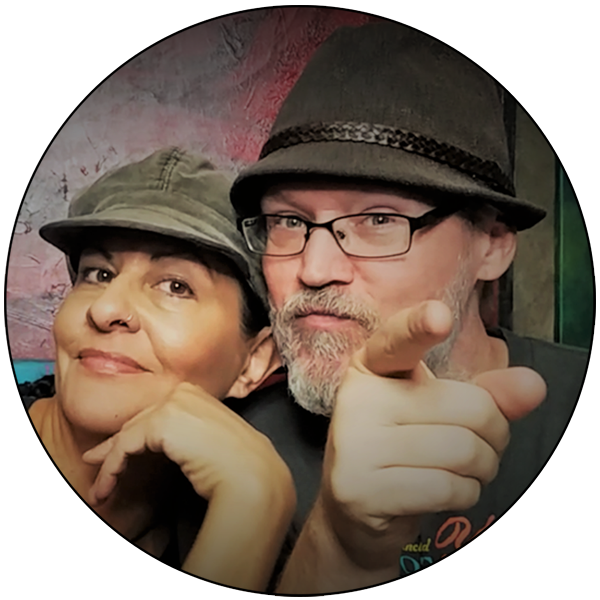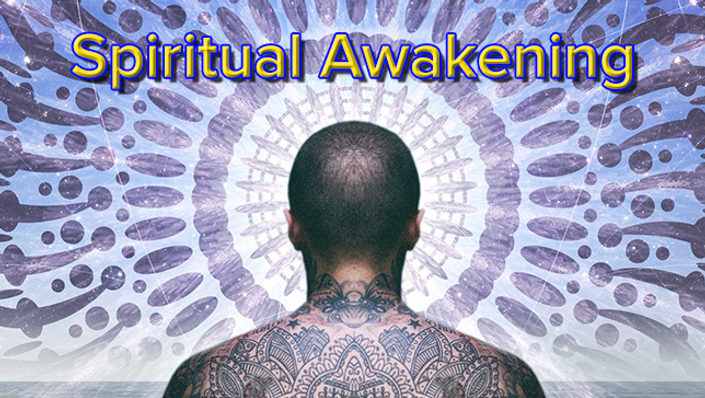 Spiritual Awakening
Understanding The Spiritual Awakening Journey & Process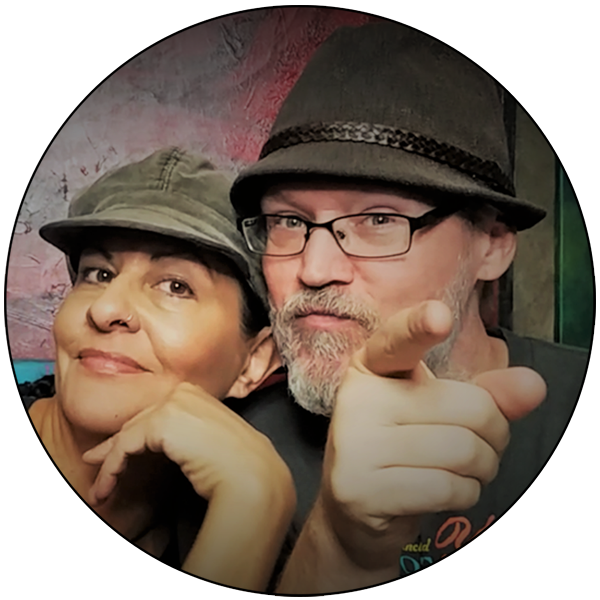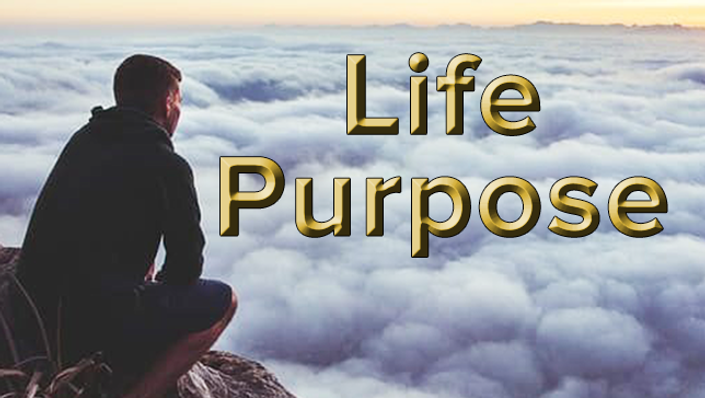 Life Purpose & Passion
How To Find Your Life Purpose & Live Your Passion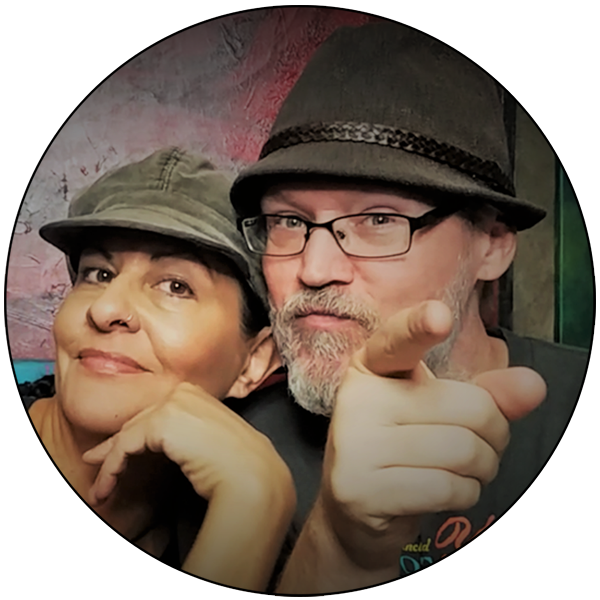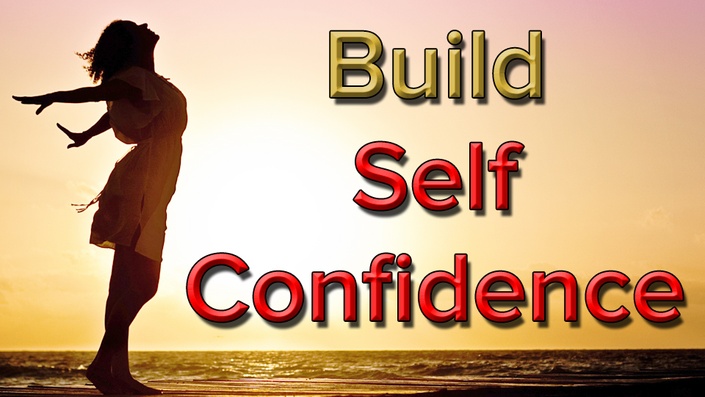 Build Self Confidence
4 Steps To Build Self Confidence & Master Your Mind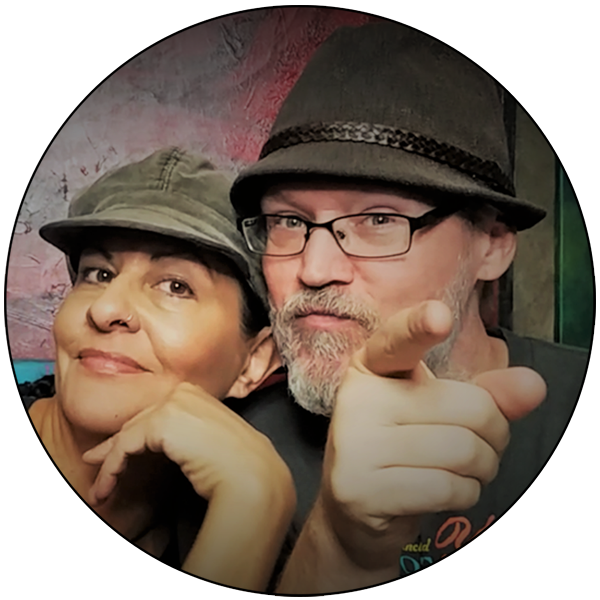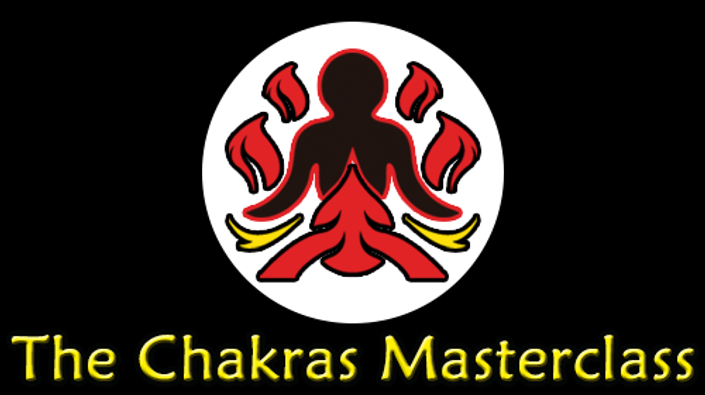 The Chakras Masterclass
Including Chakras You Didn't Even Know You Had. From Basic To Badass In 4 Hours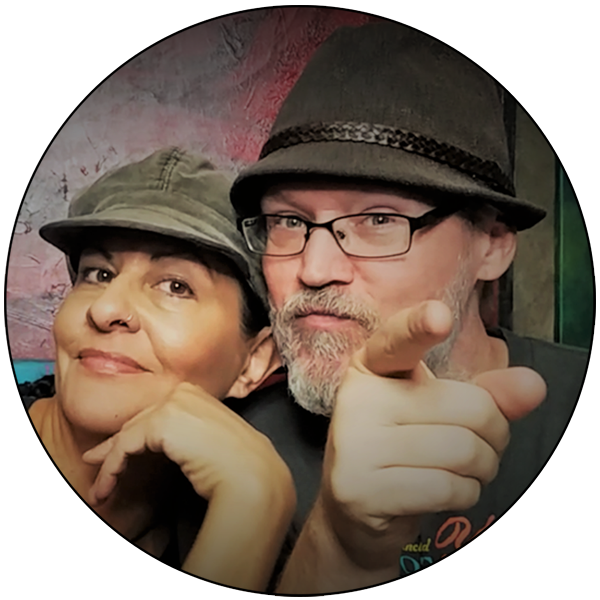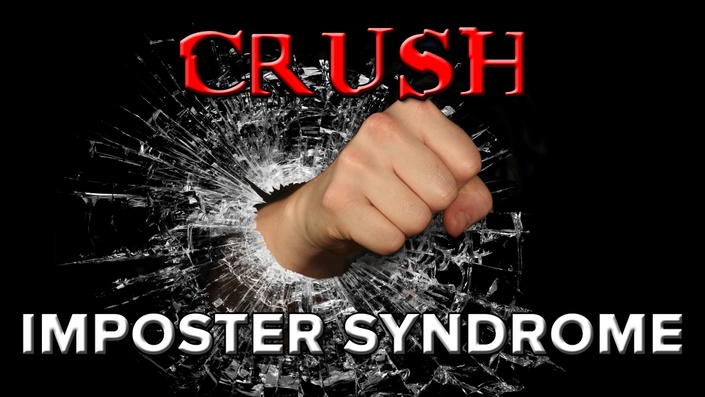 Crush Imposter Syndrome
A Proven Method To Break The Pattern, Rewire The Brain, & Step Into Your Confidence!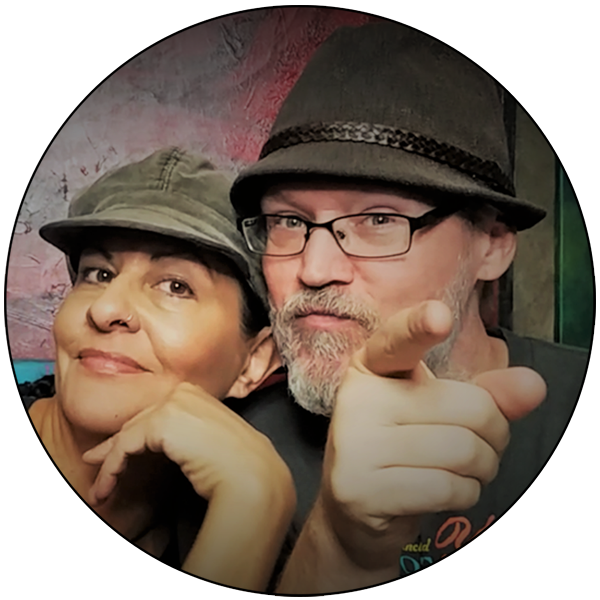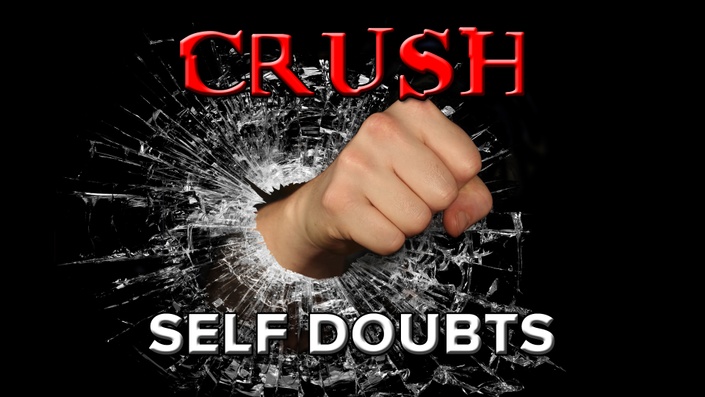 Crush Self Doubts
A Proven Method To Trust Yourself, Eliminate Insecurity, and Step Into Your Success!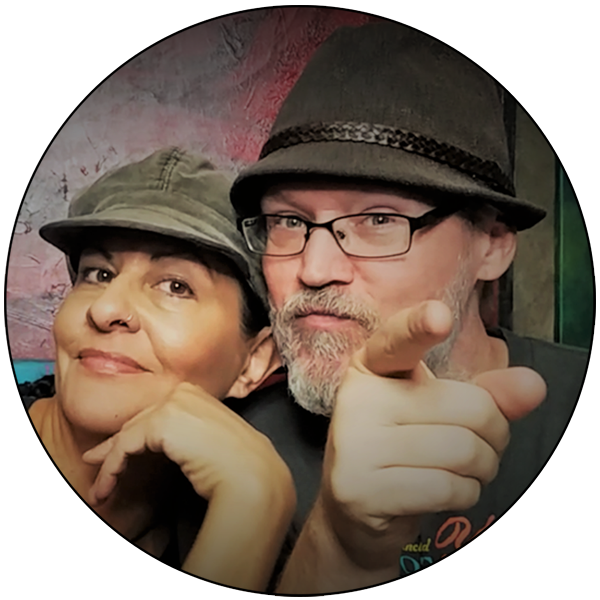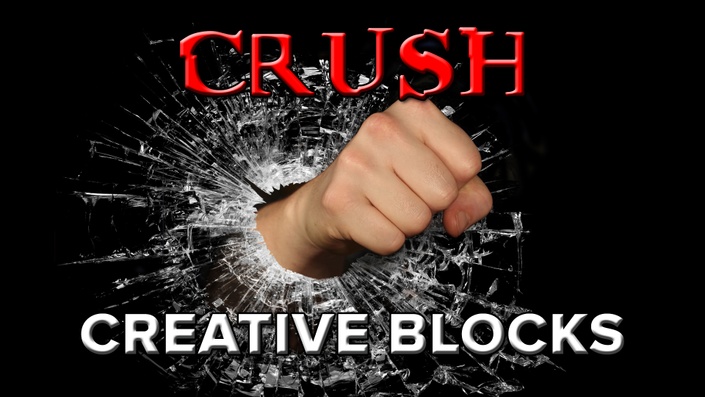 Crush Creative Blocks
A Proven Method To Take Back Your Story & Express Yourself!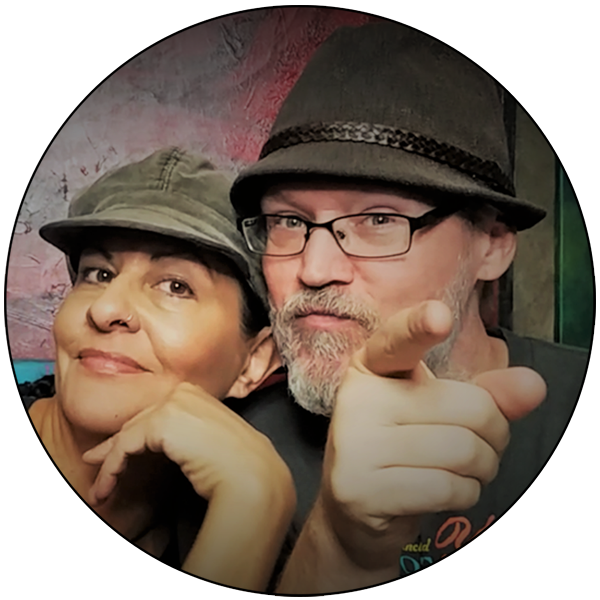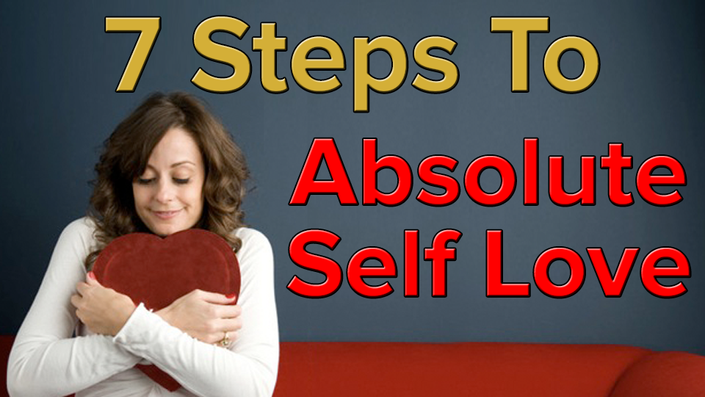 Self Love Blueprint
Experience True Self Love In 7 Hours WITHOUT constant affirmations or coping mechanisms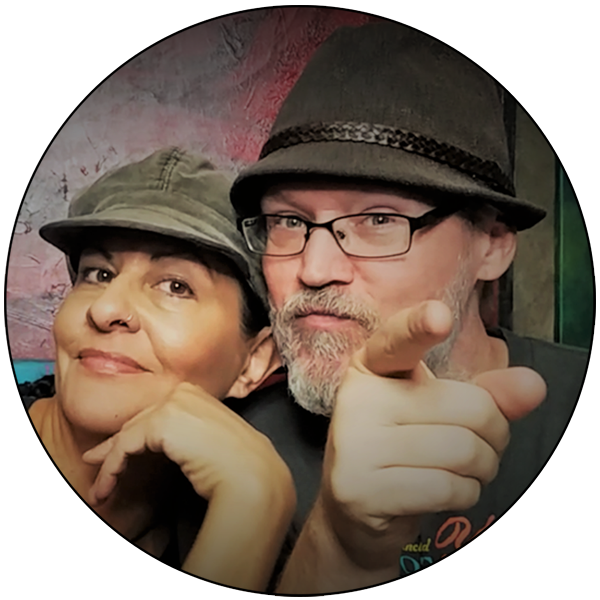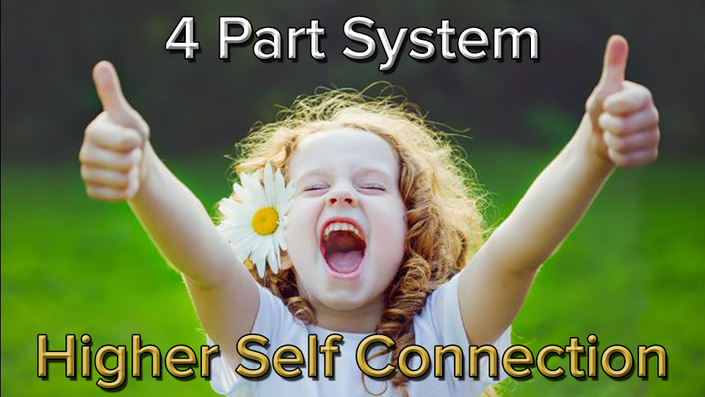 Higher Self Connection
8 Simple Steps To Personal Freedom
Trust Yourself, Find Your Purpose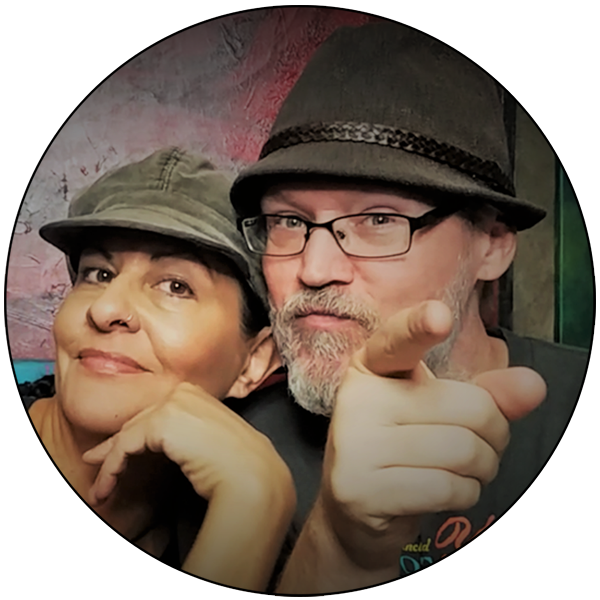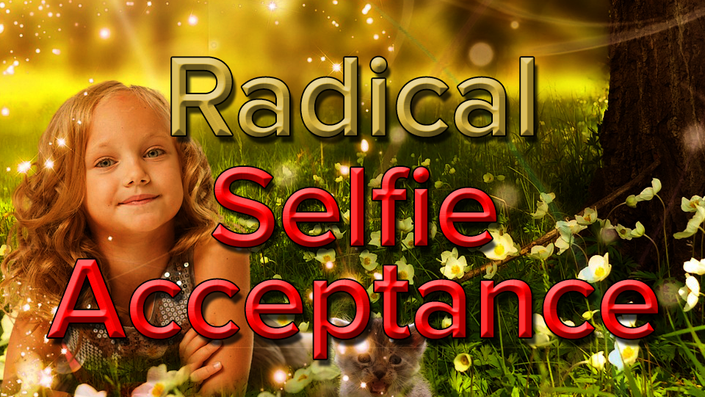 Radical Selfie Acceptance
Self Acceptance, Generation X Vs Millennials, Selfie Generation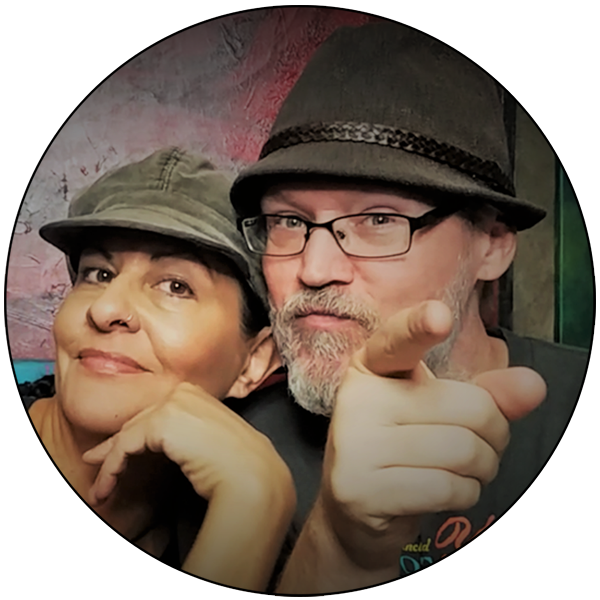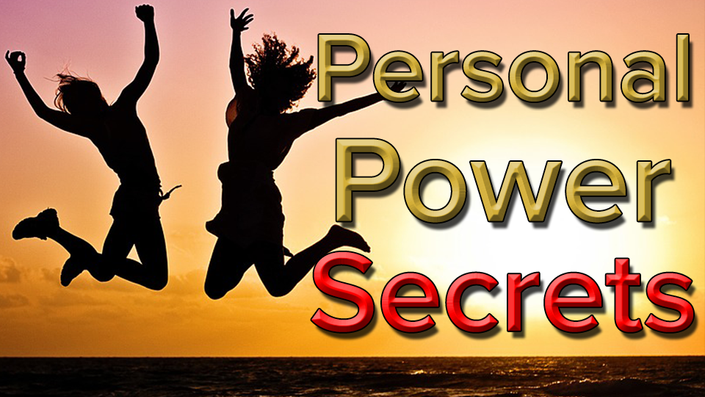 Personal Power Secrets
Understanding The Energetic Assets Of Life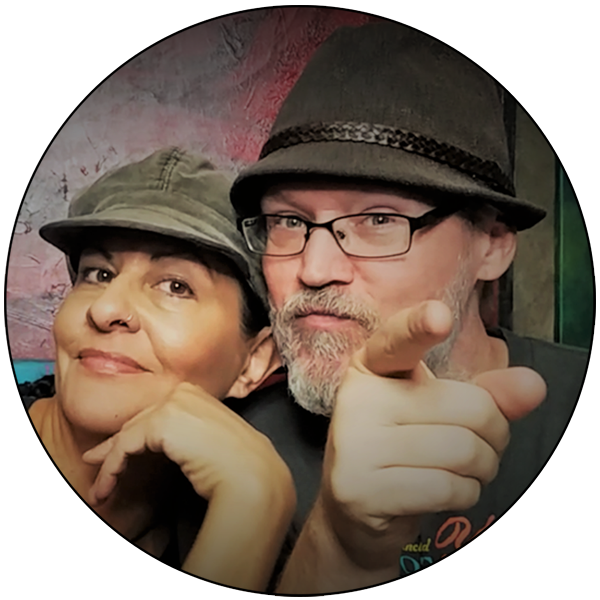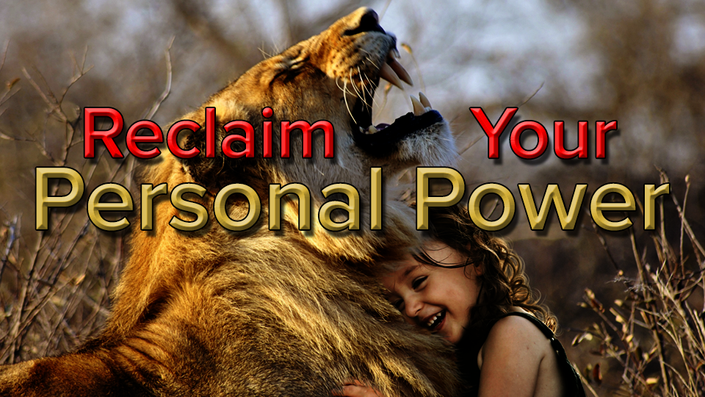 Reclaim Your Personal Power
How to take back the power you've given away.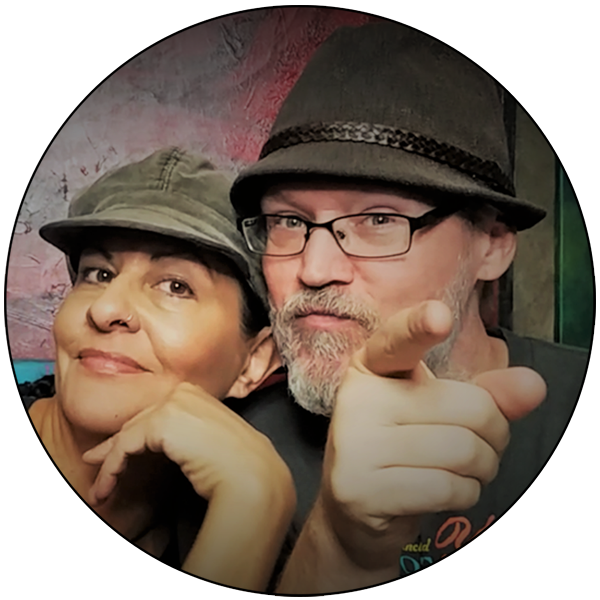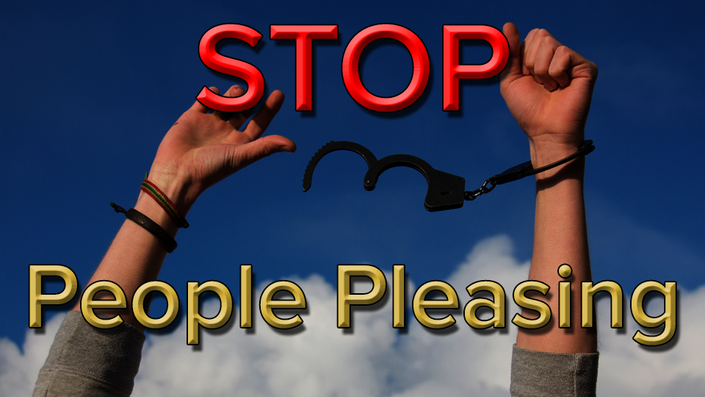 Stop People Pleasing
Quit Making Other People Happy & Start Letting Yourself Be Happy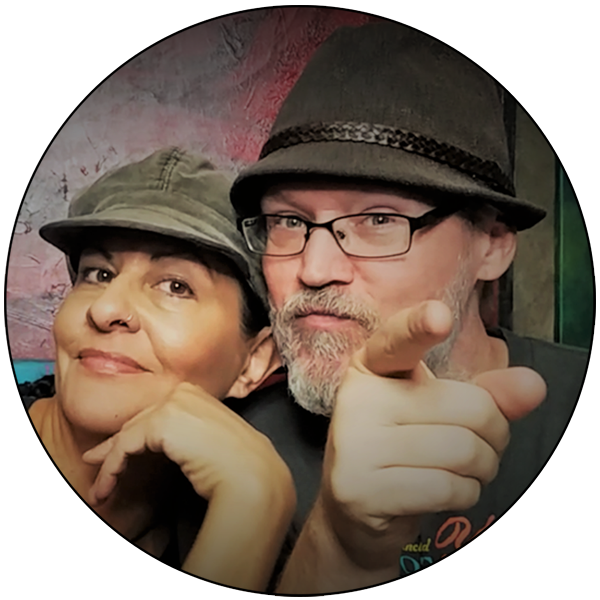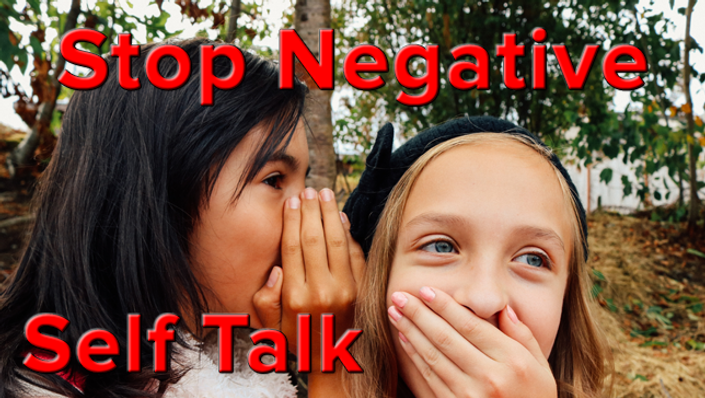 Stop Negative Self Talk Now!
Stop Negative Self Talk Now! Stop Self Sabotaging Behavior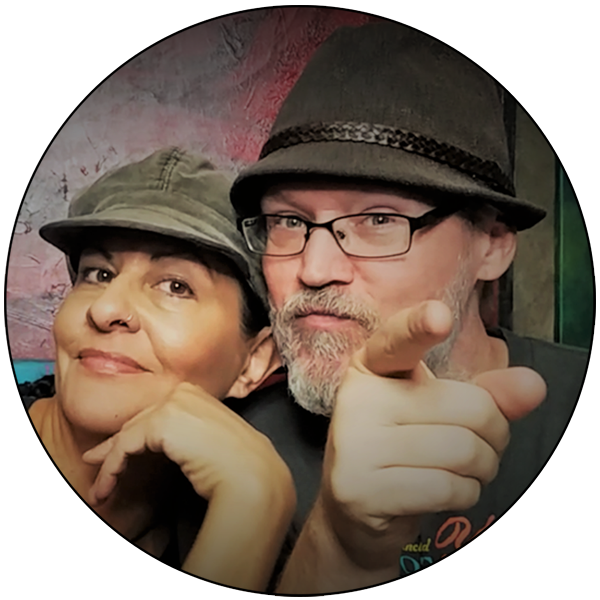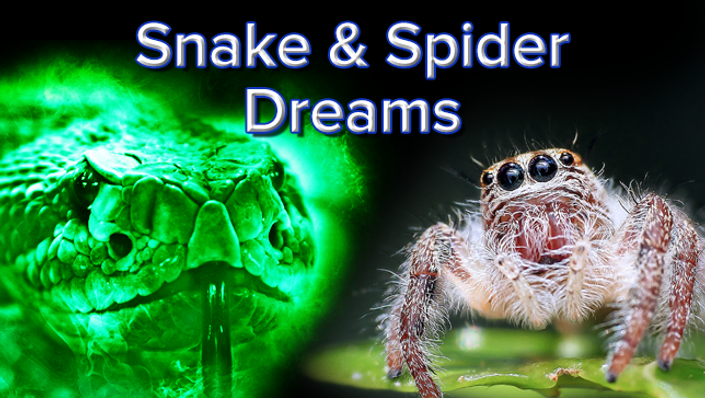 Dream Interpretation - Snakes, Spiders & Kundalini Serpent
Understanding Dreams About Snakes, Spiders & The Kundalini Serpent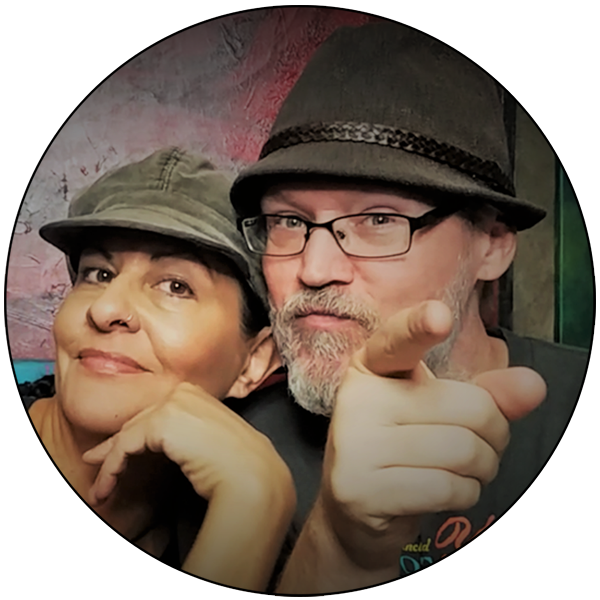 Intermediate Tarot
Level Up Your Tarot Reading Skills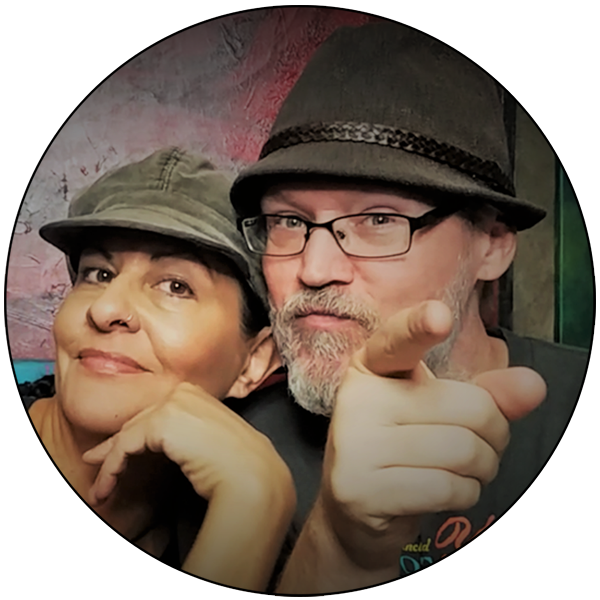 Original Price: $16,681
New courses added regularly...
Plus, New Group Exercises To Build Your Skills With The Tribe
AND Weekly Practice Sessions With Other Students
YES, ALL OF THIS & MORE IS INCLUDED IN YOUR MONTHLY MEMBERSHIP!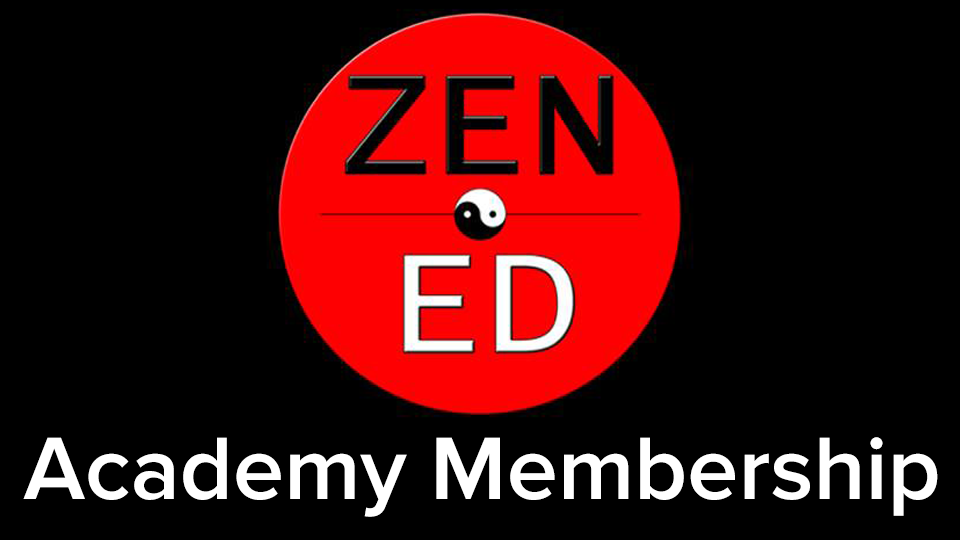 The courses alone are worth thousands of dollars. Seriously - we've done our homework to make sure our courses and exercises are all perfectly blended with science & mysticism… so they're all proven to work.

But we're not gonna charge that because our mission is to help as many magical AF souls as possible.

Which means we're not even gonna charge you the standard monthly price (Which is easily worth $197/Month).
This means that you can join your tribe for a SUPER LOW MONTHLY PRICE RIGHT NOW - and lock that price in for as long as you are a member - when you join now.

(Which also means that no matter how extra we get with cool shit... you get it allllllll)
A Few More Testimonials to Prove it Works for Real People
"MORE than 10 Years of Therapy!!"
"You guys have helped me MORE, in the past month than 10 years of therapy!!"

Maryann Humphrey
- Zen Ed Academy Member
"Clarity For A Highly Sensitive Medium"
"You guys help me grow spiritually and understand all that has kept me confused as a highly sensitive medium. All other "professionals" have me pills trying to stop my connections. Guess what... pills don't work and there's no need to stop the connection once you learn how to do it properly. I can't Express how much I loooove Zen Ed Academy"
Julie Willis
- Zen Ed Academy Member
"The Complete Information"
"I began my mediumship learning journey by researching countless YouTube videos. Most of the videos just explain how the medium does a particular activity and does not go into explaining the activities work, what is happening in the background. Zen Rose Garden videos give you the complete information about the mediumship practices i.e. history, mechanics, pitfalls etc.

I have been a student of the Zen Ed Academy and the Facebook group for 2 months now and I can say I gone from a skeptical student with very low confidence to being well on my way to becoming a medium.

I highly recommend the Zen Ed Academy to anyone looking to learn mediumship. David and Heather's system works and is a great value for money as well when comparing to other courses available. I have learned so much from the Zen Ed Academy that I fell I have a solid foundation for my learning moving forward."
Omar
- Zen Ed Academy Member
100% Satisfaction Guarantee

And we're not afraid to SHOW you it works with a 30 Day "No Questions Asked" Guarantee.

We firmly believe that if you don't ABSOLUTELY LOVE Zen Ed Academy, you shouldn't feel pressured to stay here. If, for ANY reason (yes, we really mean ANY reason), you decide it's not right for you within the first 30 days... simply contact us at [email protected] and we'll STOP your PAYMENTS IMMEDIATELY... and STOP your MEMBERSHIP IMMEDIATELY... NO QUESTIONS ASKED. Easy Peasy. #Promise

Nobody wants to feel pressured to be or do anything they don't truly want. We believe in building MUTUALLY BENEFICIAL relationships with an even exchange so that everybody wins. If you don't feel like you're winning, then it's better that we part ways. We might have to down a couple pints of ice cream while we listen to "Every Rose Has Its Thorn" by Poison on repeat, but we genuinely wish you the best of luck and truly hope you find the path that IS right for you.
So, the only thing left for you to decide is if you want to stay where you are or if you're ready to join Zen Ed Academy and finally come home.
We'll leave the light on for you.
Heather Kim Rodriguez (PhD) & David A. Caren (CHt)
Bringers of Brain Juice 🤯, Tamers of Wild Unicorns 🦄 & Wayward Fairies 🧚‍♀️
Founders of Zen Rose Garden (Home Of Zen Ed Academy)
If we were having this conversation exactly 12 months from now...
what would you need to happen from now until then for you to be able to say

"THIS YEAR was hands down, my absolute best, most BADASS year ever"?
ALL of these courses are PhD backed by techniques and systems that have been built since 2008 from over 10,000 client hours and have helped over 2,000 clients worldwide achieve incredible results.

As one client says

"more effective than 10 years of traditional therapy in a single hour"